Pastor J Barry Goodman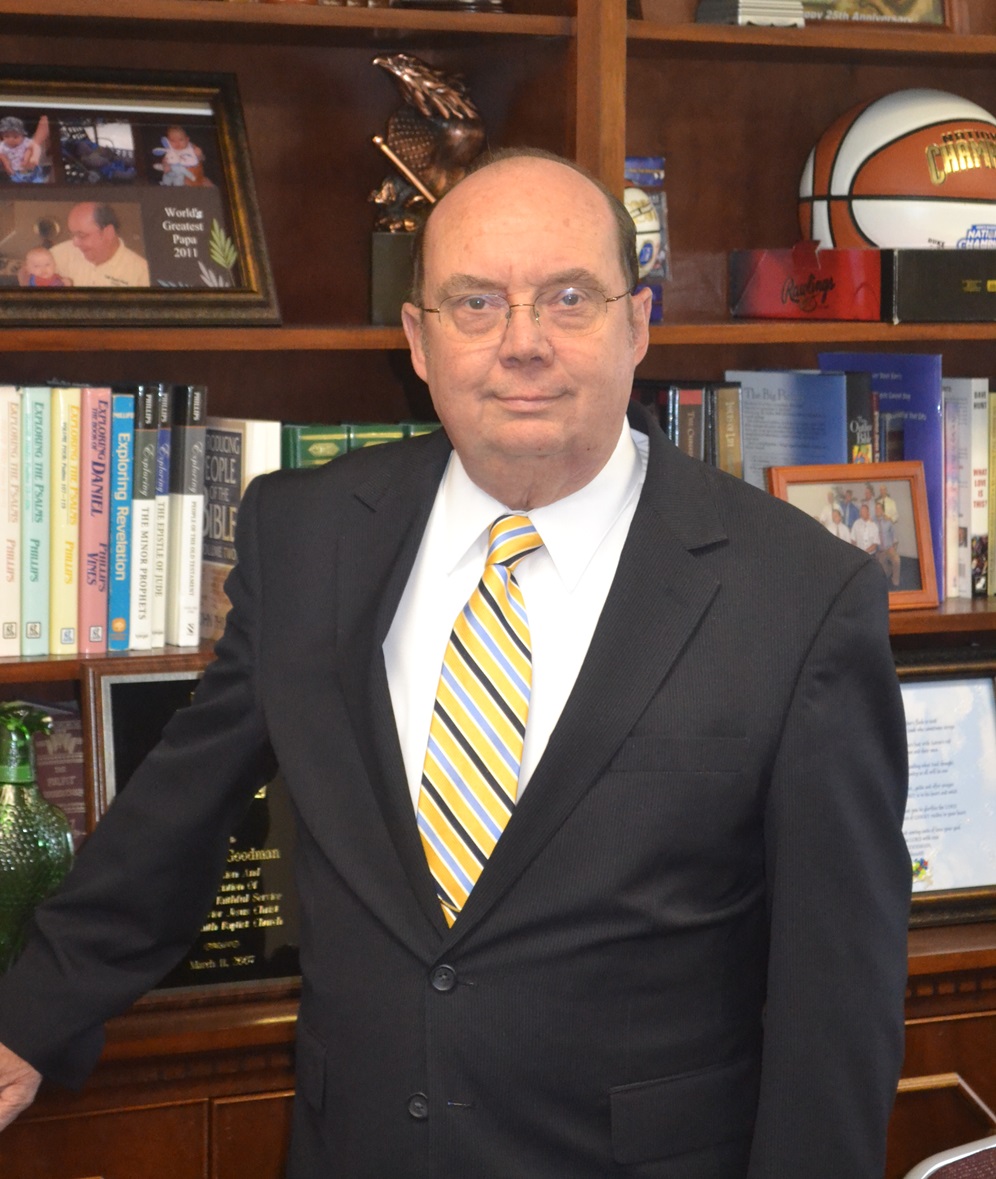 Dr. J. Barry Goodman - Saved at age five Called to preach at age 15 at Liberty FWB Church in Durham, NC
Dr. J. Barry Goodman has been the Pastor of the Faith Baptist Church in Shelby, NC for over 26 years. The church has grown from an average attendance of 125 to 500 on Sunday Mornings and 450 on Sunday nights. The church supports 105 missionary families, two radio ministries, a full time youth ministry, along with three full time staff members.
Pastor Goodman came to Faith after serving as an Assistant-Pastor in four different churches in Mississippi and Georgia. He has been full time in the ministry after graduating from Bob Jones University in 1975, where he met his wife, Ava. They have two sons, Andy age 36 and Josh age 34. Ava has taught in Christian Schools for over 35 years.
Pastor Goodman maintains an active revival and camp meeting ministry, preaching about 20 meetings a year. He travels every year to preach on the mission field and help missionaries. Bro. Goodman received a Doctor of Divinity degree from International Baptist Seminary.
Bro. Goodman's life verse is Hebrews 12:2, "Looking unto Jesus, the author and finisher of our Faith."